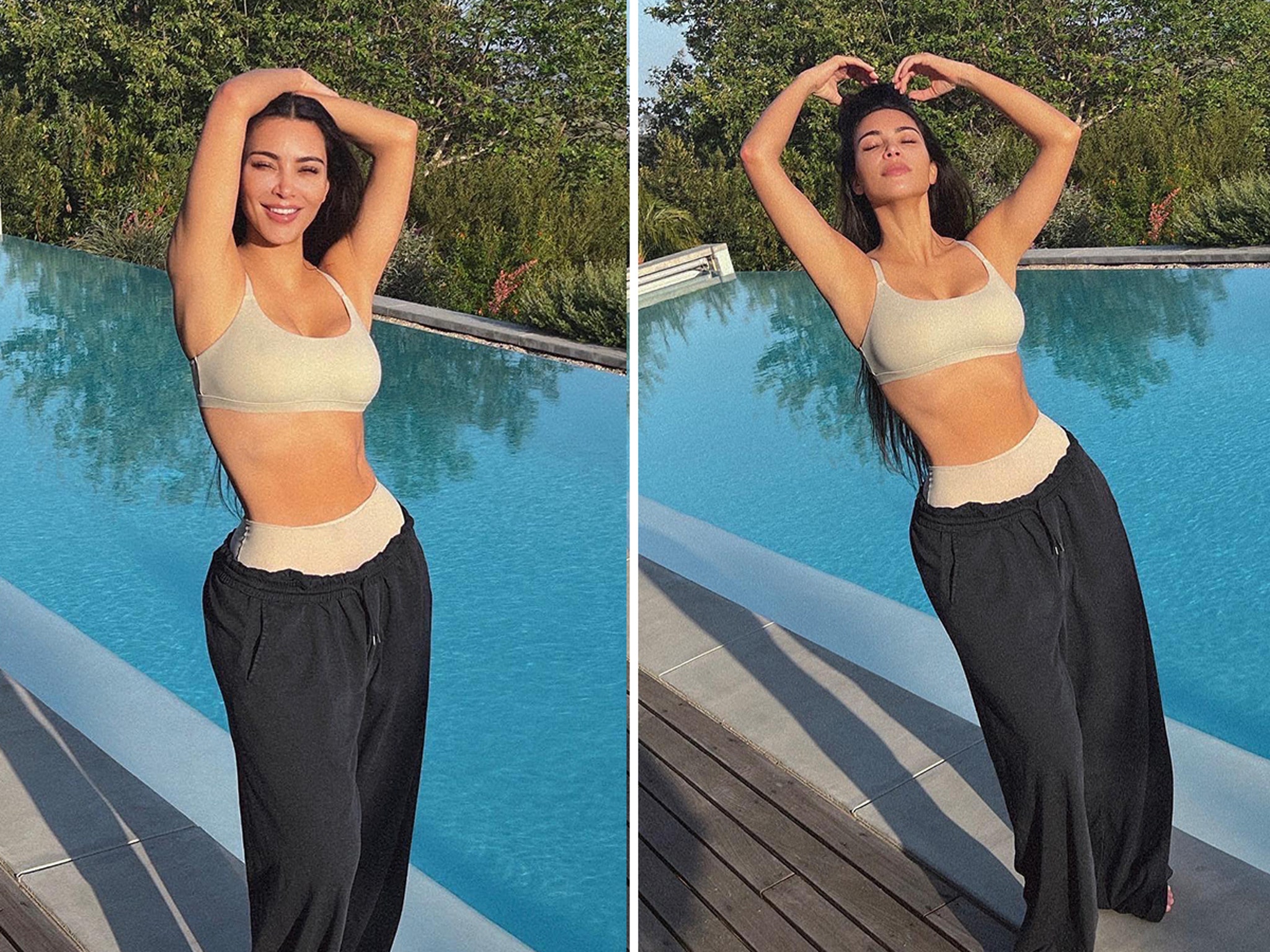 Kim Kardashian is the most recent famous person to support the Morpheus8 laser procedure to obtain her gorgeous flat tummy.
We take great pride in employing the ground-breaking Morpheus8 device to perform RF microneedling procedures. Women are aware that in order to appear our best and feel our best, it can be challenging to achieve. Keeping your skin healthy is not an easy effort due to aging, hormones, and the busyness of daily life. With the help of Dr. Roz MD's cosmetic services, you can use our RF microneedling treatment in Dayton to make your outward beauty a mirror of your inner brilliance.
Kim Kardashian has previously posted on Instagram to express her admiration for the Morpheus8 laser procedure. When she used it to tighten her "mum tum" after giving birth to her first two children, she wrote about it in a post a few years ago. But she must be a tremendous admirer because she posted about it again (apparently without being compelled to for business reasons).
This time she gave us a little more insight into the treatment that she had, calling it 'a game changer' even though 'it's painful LOL'.
She is also not the first famous person to praise this procedure. Everyone was curious as to what the 61-year-old tennis coach, mother of Wimbledon champion Andy Murray, and former Strictly participant Judy Murray had done to achieve her youthful skin. Her wrinkles were straightened in a really natural-looking way, her lines were softened, and her jawline was substantially tighter.
When she disclosed that she had undergone three sessions of Morpheus8, interest in the skin-tightening radiofrequency microneedling procedure increased significantly.
Also a fan of the procedure, Amanda Holden underwent Morpheus8 prior to recording the live Britain's Got Talent events in November 2020. She posted on Instagram about her experience: "The results have been absolutely amazing. My skin appears to be considerably tighter and more puffed out. I'm more than happy to exclaim how fantastic this new treatment is from the rooftops! The best hour's worth of time spent on looking at least five years younger.
What is Morpheus8?
The handheld zapper utilized in Morpheus8 is actually a power couple modification that combines radiofrequency and microneedling, two of the most efficient anti-aging salon treatments, with minimal downtime.
DEVICE: MORPHEUS8 BY INMODE
For our anti-aging treatments, we exclusively employ state-of-the-art, clinically tested technologies at Dr. Roz MD. Because Morpheus8 by InMode has a reputation for having the best possible safety and accuracy, we use it for RF microneedling. It is made composed of highly tunable microneedles that only pierce the epidermis to stimulate collagen formation without causing skin damage or unneeded side effects. Additionally, this platform is appropriate for people of all skin tones and hues.
How it works?
FDA-approved RF Microneedling offers our clients skin tightening benefits in addition to skin regeneration ones. You will definitely emerge from Morpheus8 with a revitalized, radiant appearance that will certainly showcase a more assured you. It deals with the fundamental causes of deeper skin problems. Morpheus8 employs radiofrequency as a cutting-edge fractional microneedling device to enhance superficial skin quality. Combining this radiofrequency with the already successful microneedling technique tightens the skin more deeply while also reshaping the fat/adipose tissue.
The goal of microneedling is to stimulate the body's natural collagen production and skin cell renewal processes by strategically producing tiny punctures on the skin's surface. Your skin becomes smoother, firmer, and younger looking as your body creates more new collagen fibers. While radiofrequency energy promotes skin contraction and fat oxidation on a deeper level. RF microneedling also removes undesirable fat cells from the targeted locations in addition to tightening the skin. You will look more chiseled and young as a result.
Schedule your appointment today from here.