January 3rd is International Mind-Body Wellness Day, an opportunity to celebrate how a healthy mind and healthy emotions leads to a healthy body!
When deciding how to include mind-body wellness practices into your life, you have many options to choose from. To select the one that feels the coziest and most inspirational for you, try on a couple of different styles.
Here are eight wellness techniques we adore that promote mind-body health as 
1- The AYURVEDA
Ayurveda is a traditional system of natural medicine that was developed in India more than 3,000 years ago. This method, whose name means "knowledge of life" in Sanskrit, is based on the idea that a person's mind, body, and spirit are all in some way out of balance and can lead to health problems.  Pure Nature Yoga and Wellness in Huber Heights is where you can find me every other Saturday for my 90-minute session with Annette.
Modern-day Ayurvedic treatments may include herbal therapies, massage, yoga, detoxification procedures, and an unique Ayurvedic diet. Find a qualified Ayurvedic practitioner in your area who can guide you on your journey to begin receiving Ayurvedic treatment.
2- YOGA
This beautiful lady in the photo is my mom and she practices Vinyasa Yoga every day!  At age 73 she's not on any chronic medication.
Although the precise origins of yoga are a little hazy, this age-old practice has its roots in ancient India and entails a number of physical postures, breathing exercises, and mental exercises that are meant to promote harmony among the body, mind, spirit, and environment.
You may practice yoga from the comfort of your home with a little research, or by following along with a YouTube video or yoga app. Yoga studios, fitness facilities, gyms, and places of spiritual practice frequently provide classes for aspiring yogis if you like to engage in this practice in a social setting.
Concerned that the same routine would bore you? You can experiment with a variety of yoga styles, such as Iyengar, Vinyasa, and Hatha, all of which will present you with special challenges. No matter which method you choose, focus on bringing about the positive effects of yoga and setting a good purpose.
Pro tip: Try adding Bulletproof Stress Relief Collagen Protein to your pre or post-yoga class protein smoothie for added stress relief and all-around health support. Our newest collagen protein supplement, made with ashwagandha, magnesium citrate, and our Custom Stress Blend, helps your body's capacity to maintain balance without making you feel sleepy. 
3- REIKI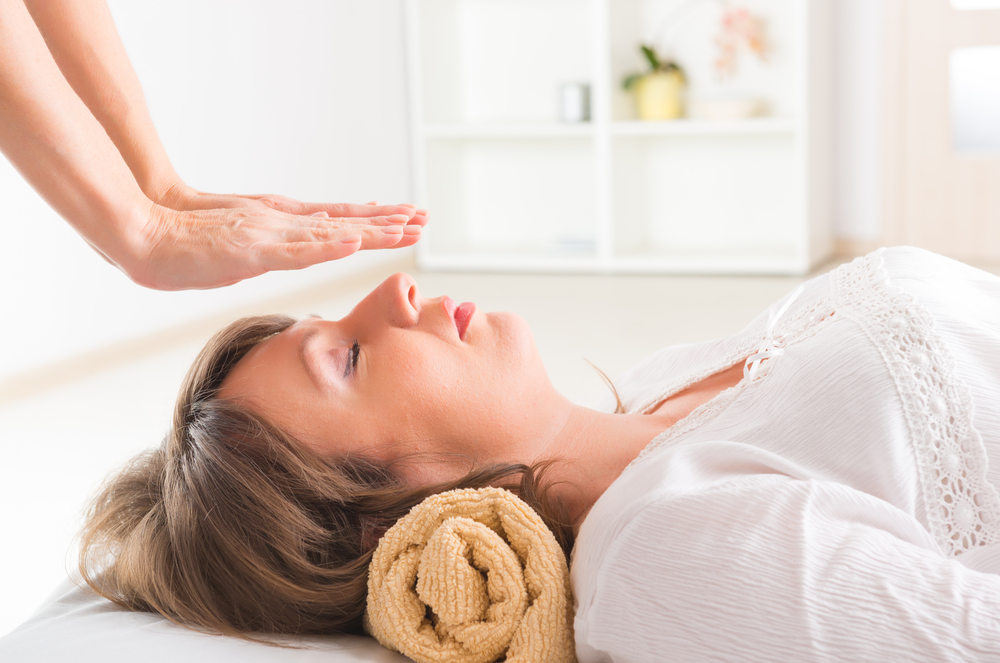 Reiki is a type of touch-based energy therapy that has its roots in Japan. In contrast to massage therapy, which uses deeper pressure, reiki practitioners delicately touch the patient or lay their hands slightly above them. The main objective of this gentle touch is to assist in channeling healing energy from the practitioner to the recipient. With a quick online search, you should be able to locate a reiki practitioner depending on where you reside and the popularity of reiki.
4- TAI CHI
Tai chi is a traditional Chinese workout that combines physical activity and mild stretching. Tai chi, commonly referred to as tai chi chuan, is a set of flowing postures that aim to improve one's physical, mental, and spiritual well-being.
If you are new to wellness practices, Tai chi is a great place to start. It can be practiced anywhere and does not call for any specialized equipment. You have the option of practicing Tai chi alone at home or with a teacher. In other words: You have no reason not to try it!

5- WATSU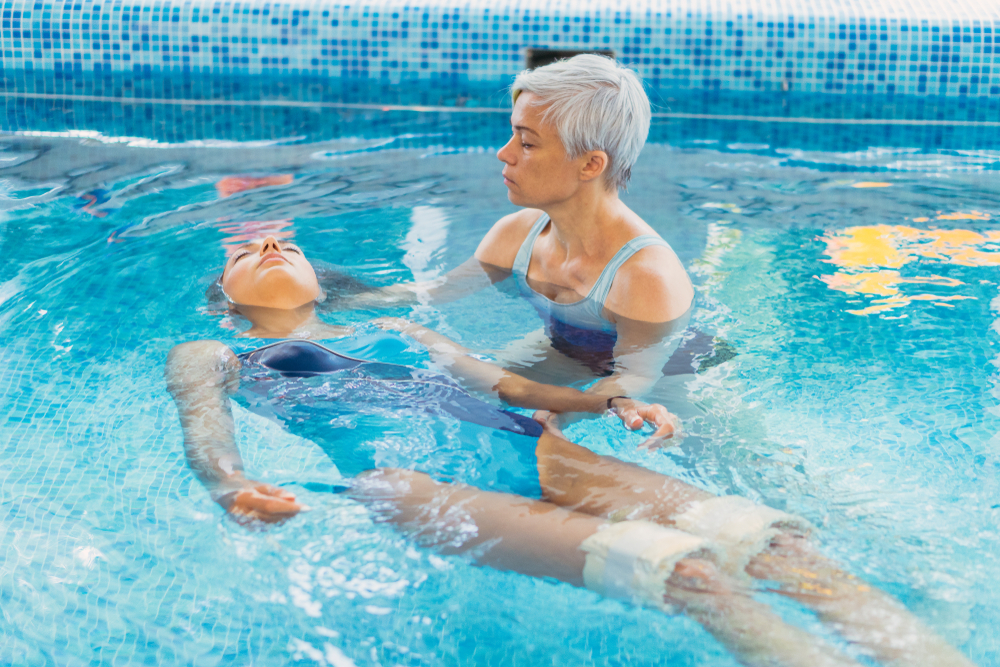 You might appreciate watsu, a form of water therapy that incorporates massages, stretches, and acupressure in warm water, if you have ever found comfort in having a hot bath or swimming a few laps in the pool. Harold Dull, a massage therapist, coined the term "watsu" in the 1980s by fusing the phrases "water" and "shiatsu" (shiatsu being a form of Japanese acupressure massage).
To perform watsu, you must locate a qualified watsu therapist who will move your body gently while you relax in a warm-water pool or hot tub.
6- MEDITATION
In general, practicing meditation involves concentrating your attention on the present moment and teaching your mind to come back to it when it inevitably starts to wander. Although there are many distinct types of meditation, the majority usually involve calm breathing.
You can meditate at home or at one of the group meditation classes that are offered by some yoga studios and other places for mind-body well-being. Numerous smartphone applications, such as Headspace, and Calm can also be used to learn the technique of meditation. So, even if you have never tried meditation, know that you're not alone. Lean on encouraging resources (and people) to lead you on your path to the highest state of tranquillity.
7- FLOAT THERAPY
Float therapy, which dates back to the middle of the 1950s and involves floating in a sensory deprivation tank, is a relative newcomer on the mind-body wellness scene. These tanks are filled with seawater to enable you to float and completely seal off all outside light and sound. This type of mind-body therapy aims to increase calmness, inspire creativity, enhance sleep, and reduce stress.
You may now locate float therapy facilities all across the country as this wellness practice gains popularity. You might be surprised by how calm you feel after your first float, even though it might seem a little unusual.
8- ACUPUNCTURE
Thin needles are inserted into the skin during the traditional Chinese medical procedure of acupuncture in order to reduce tension and relieve pain. Professionals with specialized training in acupuncture know just where to place needles on the body to get desired results.
Not really comfortable with being pricked with needles? Studies have indicated that acupuncture may aid in pain relief and potentially lessen the frequency of tension headaches, according to the National Center for Complementary and Integrative Health.
Don't hesitate to contact our office in  Miamisburg, Ohio for consultation on helping you develop your best healthy life.  We provide personalized plans for your Longevity.