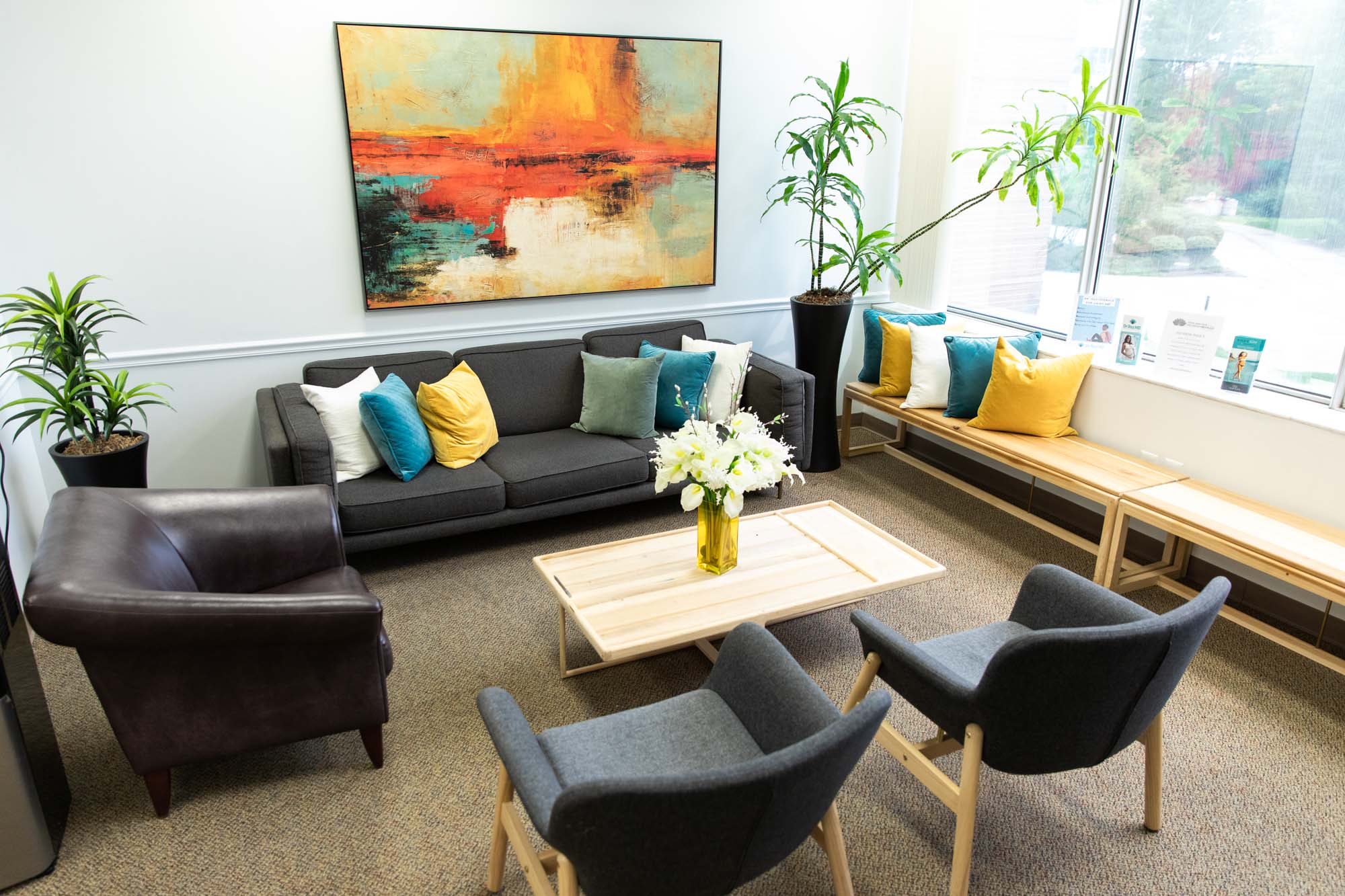 women's health in Dayton, Ohio
About Total Health and Wellness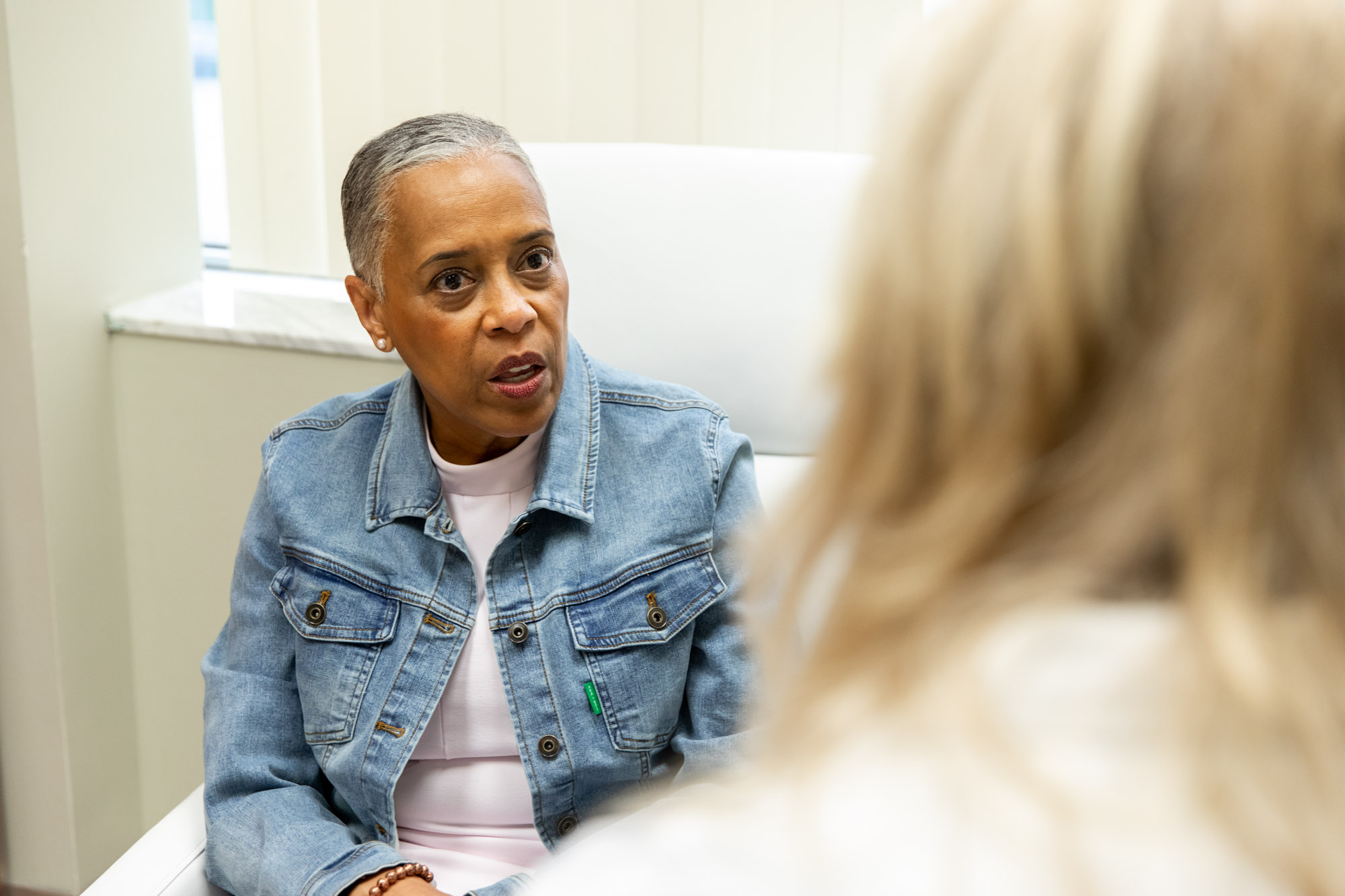 Committed Healthcare
We're a clinic of women dedicated to helping women.
If you've been looking for a dedicated, knowledgeable gynecologist, look no further than Rosalind Jackson, MD. She and her caring team at Total Health and Wellness: Center for Personalized Medicine in Dayton, Ohio work to ensure that every patient they see receives the best care. Whether you need a general gynecological checkup or have a specific issue you need treated, we offer top-tier care and innovative treatments.
Call us or request your appointment online today.
If you're searching for a women's health clinic in Dayton, Ohio, Total Health and Wellness can help.
The Total Health Story
Learn more about Total Health and the committed medical professionals who make up the team.
Finding a doctor you like and trust is always tricky, but that's perhaps most true in the field of gynecology. Gynecological problems can be sensitive and uncomfortable to discuss. Having the right gynecologist behind you makes getting the treatment you need so much easier.
That's why Dr. Roz and our team are dedicated to offering warm, knowledgeable care to every woman they see. From your first appointment to your annual checkup to specialized treatments, we'll work with you to ensure you're feeling your healthiest and most vibrant.
If you're a woman who still gets her period, knowing whether to go to a doctor for pelvic pain can be tricky.
But Dr. Roz keeps the doors of her women's health clinic in Miamisburg, Ohio open. You might be experiencing your usual cramps, but you could be suffering from endometriosis. Dr. Roz is available to answer all of your questions and help you feel comfortable.
If you're perimenopausal, menopausal, or postmenopausal, you can expect the same level of care.
Dr. Roz knows that these hormonal changes can bring a whole host of unwelcome symptoms like brain fog, urinary incontinence, and sexual discomfort. She offers a range of treatments to restore the quality of life for women going through these major changes.
Experts in Women's Health
Committed Dr. Roz and her educated staff at Total Health & Wellness OB/GYN in Dayton, Ohio work to offer the safest, most groundbreaking treatments to their patients.
Our job is to help you identify the most effective, least invasive way to alleviate menopausal symptoms, pelvic pain, or another gynecological issue. We will tailor a treatment plan to address your specific condition.
If you need an endometrial ablation, for example, this surgery does not require incisions. Instead, Dr. Roz can access the surgery site via your cervix to remove the endometrium, or lining of your uterus, that's causing you painful, heavy periods.
Similarly, Dr. Roz believes hysterectomies shouldn't be major, painful procedures. She offers same-day hysterectomies, allowing you to have your hysterectomy performed, then return to the comfort of your home the same day.
Meet the Team
Get to know the Total Health team.
Proud Moments
Our Awards
We're proud to be known as an award-winning women's health clinic in Dayton, Ohio.
Get Started
Contact Total Health & Wellness today to get started on your journey to a better you.