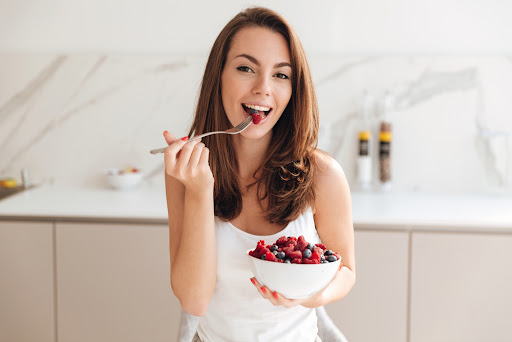 Summer has arrived, bringing with it plenty of sunlight and outdoor activities to lift people out of the doldrums of winter. Even in perfect weather, it's normal to experience depression occasionally. There are 10 scrumptious and healthful summer foods to brighten your mood when the summer blues strike, rather than curling up in a ball of self-pity and junk food.
Salmon – Raise your mood by eating salmon. Salmon's high omega-3 content is linked to improved mental health and reduced anxiety, in addition to the knowledge that your body is being nourished with good fats and vitamins.
Dark chocolate may brighten any gloomy day because of its flavonoids and high tryptophan level (tryptophan is used by the body to make neurotransmitters that promote happiness).
Spinach is a leafy green that tastes great in a simple summer salad and is rich in vitamins, tryptophan, and other feel-good minerals.
Avocados are yet another factor making guacamole and chips a summertime staple. Avocados' rich levels of tryptophan, folate, and omega-3 fatty acids not only satisfy the tongue but also keep your brain content.
Summer berries are not only tasty on their own or in yogurt, but their anti-inflammatory properties can also help to prevent afternoon depression (which often results from inflammation in the brain).
Yogurt Speaking of yogurt, its beneficial living bacteria can also help you feel upbeat and content. Recent studies have linked yogurt's ability to relieve stress and social anxiety as well as depression, all thanks to those good, merry bacteria.
Green tea This summer, try switching to an iced green tea instead of cloying sweet tea. Theanine, an amino acid found in green tea, offers soothing and anti-anxiety effects.
You can stay upbeat all summer long if you base your meals and snacks on these foods. Treat your spine to an adjustment at The Joint Chiropractic for an even better feel. Your digestive system can be improved at The Joint so that it can get the most from the healthy summer foods you eat.
To learn more about your health, call our office to talk with Dr. Roz. (937)400-2544