ONLY IN JULY
Procedure At A Glance
Duration of Results
1-2 Years
Treatment Recovery
1-2 Days
Risks & Complications
Low
Medically Qualified
Certified Nurse Practitioner or MD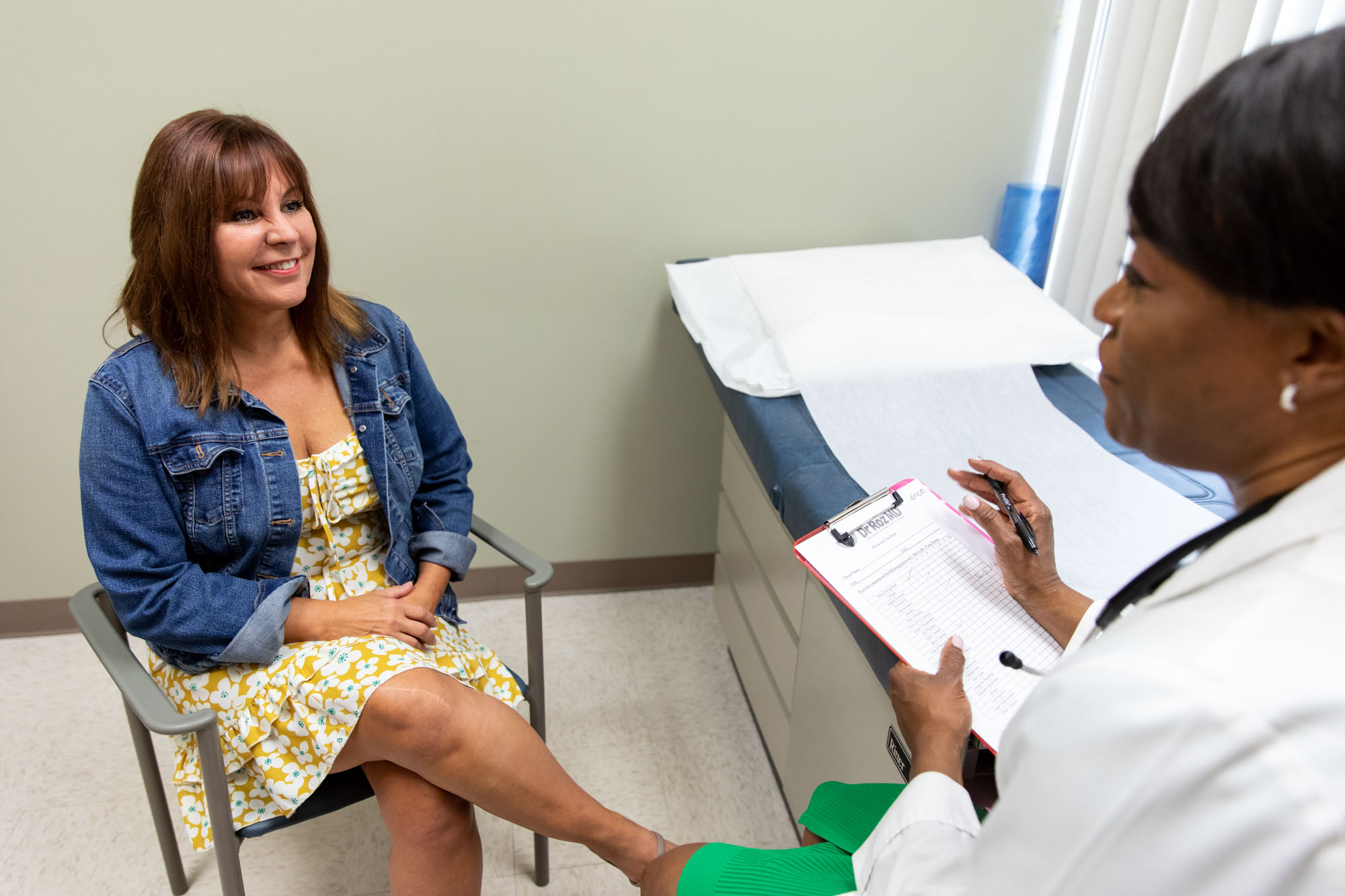 Morpheus8 Treatments
We're proud to offer RF Microneedling treatments using the innovative Morpheus8 device.
As women, we know that in order to feel our best, we want to look our best—but that can be a frustrating goal. Between aging, hormones, and the busyness of daily life, keeping your skin in top shape is no simple task. Thanks to the aesthetics services at Total Health and Wellness, you can transform your outer beauty into a reflection of your inner radiance with our RF Microneedling treatment in Dayton.
RF MICRONEEDLING Overview
What RF Microneedling Treats
Address deeper skin issues at the root. 
RF Microneedling is FDA-approved and provides our clients with not only skin rejuvenation benefits, but skin tightening, too! Morpheus8 is sure to leave you with a refreshed, glowing look that will truly show off a more confident you.
How it works
Learn more about how RF Microneedling works to help you achieve a more youthful appearance.
As an advanced fractional microneedling device, Morpheus8 uses radio frequency to improve superficial skin quality. Combining microneedling (an already effective technique) with this radio frequency tightens the skin on a deeper level and remodels the fat/adipose simultaneously.
Results
The benefits of microneedling + radiofrequency are never ending!
Safe and effective for any age, skin type, or skin tone, Total Health and Wellness offers RF Microneedling in Dayton to those looking to improve conditions such as:
Fine lines and wrinkles
Acne scars or chicken pox scars
Poor skin texture
Sun damage
Deep lines and creases
Mild sagging or jowls
Enlarged pores
Mild-to-moderate skin laxity
Surgical scars
Cellulite
Stretch marks
Vulvar skin laxity
Excess fat in the face and neck
Hyperhidrosis (excess sweating in the armpits)
About Total Health and Wellness
Total Health and Wellness was founded to provide women with real answers to their most pressing problems.
Learn more about Total Health and how our team of medical experts can help you feel your best.
Whether you're searching for a caring, dedicated OB/GYN; want to feel like your most beautiful self; or are hunting for a solution to your menopause symptoms, Rosalind Jackson, MD and her educated staff are committed to helping every woman who visits our Dayton office live her healthiest, happiest life.
Is this treatment right for me?
Use our Virtual Consultation Tool to tell us more about your concerns. From there, we will provide you with customized recommendations on which treatment may be the best fit to address them!