Laser Hair Removal in Dayton, Ohio
Laser Hair Removal
Feel Smooth, Always
Procedure At A Glance
Best Results
6 treatments
Duration of Results
1-2 years
Treatment Recovery
1 week
Risks & Complications
Low
Procedure Time
Up to 45 Mins
Medically Qualified
Certified Nurse Practitioner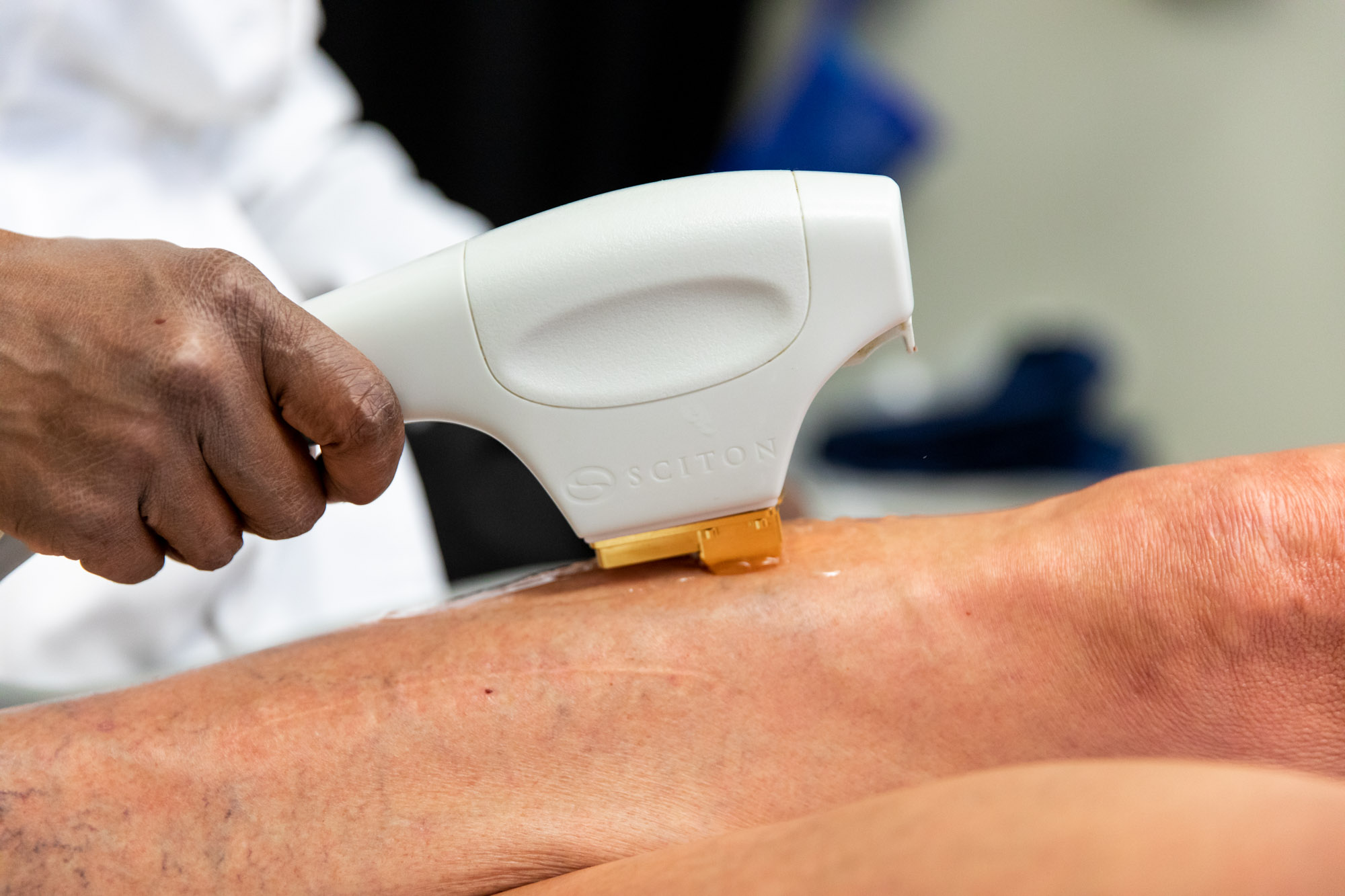 Laser Hair Removal Treatments
We're proud to help women just like you say goodbye to waxing, tweezing, and plucking.
Laser Hair Removal uses the most innovative technology to safely and effectively reduce unwanted facial and body hair. The laser destroys hair follicles revealing smooth hair-free skin. Our laser hair removal is for all skin types.
Laser Hair Removal Overview
What Laser Hair Removal Treats
Learn more about Laser Hair Removal treats.
Our laser hair removal treatment is a gentle, non-invasive treatment that addresses unwanted hair in targeted areas. Common areas include:
Face
Underarms
Legs
Bikini area
What is TRITON?
The world's first multi-wavelength workstation, the Triton is the only hair removal option that combines the three most popular wavelengths in one platform, using Fusion Technology, to address up to skin type VI.
Key Benefits
The mosaic combination of wavelengths addresses hair removal at different stages of the hair growth cycle. This means that deep hairs can be treated at the same time as newly emerging follicles. Thus, patients can see greater results in fewer sessions. In the past, lasers had to reduce peak power or increase pulse width to reduce the risk for post-inflammatory hyperpigmentation (PIH) in darker skin. Now with the Triton, higher power and a blend of wavelengths allow hair removal without compromising treatment parameters. A broader range of patient concerns can be covered with this innovative, safe, and effective platform.
How it works
Our laser hair removal treatments in Dayton prioritize your comfort. 
Each treatment is a quick process that requires no downtime. Most treated areas need 3 to 5 treatments with 5- to 8-week breaks between each visit. 
Results
Your Laser Hair Removal treatment is tailored to you.
At Total Health and Wellness, you'll find a safe and effective laser hair removal treatment at our women's health clinic in Dayton, Ohio.
Say goodbye to irritated skin caused by shaving and waxing. After receiving a laser hair removal treatment, you will feel more confident and radiant.
About Total Health and Wellness
Total Health and Wellness was founded to provide women with real answers to their most pressing problems.