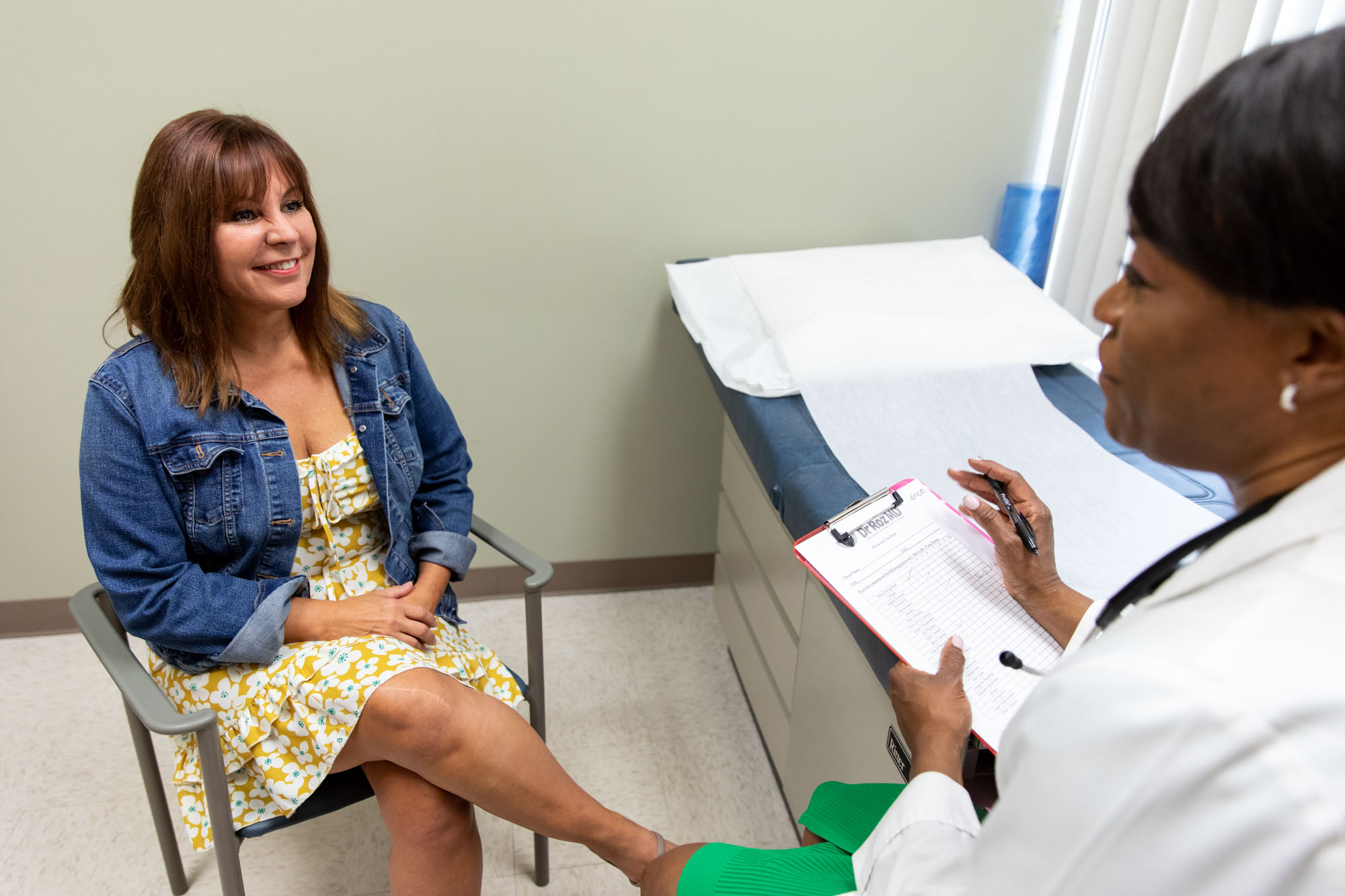 Gynecologist in Dayton, Ohio
Women's Wellness & Gynecology
Providing the Wellness Women Deserve
Procedure At A Glance
Best Results
1-2 Visits / Year
Risks & Complications
Low
Procedure Time
Up to 1 Hr
Medically Qualified
Medical Doctor
Patient-Focused Wellness and Gynecology
Your health and happiness are at the core of our clinic. 
Women's wellness and gynecology, especially issues affecting women post-childbearing, stand at the core of the Total Health and Wellness practice. With over 40 years of professional experience, Dr. Roz and her team are committed to improving women's health with care that's tailored to their unique stage in life, from pre- to post-childbearing years.
While the Total Health and Wellness team is committed to helping women of all ages, we specialize in helping those entering menopause. By focusing on the root cause of the problem, Dr. Roz and her team provide real solutions that provide real comfort and real happiness. If you're searching for a gynecologist in Dayton, Ohio, the Total Health and Wellness team is ready to help.
How We Help
Learn more about how Total Health and Wellness can help you look and feel your best.
The Total Health and Wellness team uses a functional medicine approach to determine the best course of management for each woman. This is how we get to the root of your problems and concerns and promptly fix them.
As the leading gynecologist in Miamisburg, Ohio, Dr. Roz is committed to helping women feel healthy and confident.
Whether you're experiencing abnormal bleeding, polycystic ovaries, vaginal prolapse, urine incontinence, or any other gynecological concern, we work hard to provide healthy, non-invasive, and safe therapies. There are times in gynecology where surgery is needed, but it does not have to be the first choice. Before we recommend any treatment, we consider all aspects of your unique situation, including your fertility status.
Results
Introducing, the Mommy Makeover
Pregnancy can have long-lasting effects on a woman's body and its appearance. Loose vaginal tissue, urine leakage, excessive skin around the vagina, and loose skin on the tummy can now be restored!
Total Health & Wellness offers vaginal tightening with ThermiVa, and reduction of your lady parts with Aviva. We can also use BodyTite, a skin tightening technology involving liposuction, to tighten loose skin of the abdomen.
About Total Health and Wellness
Total Health and Wellness was founded to provide women with real answers to their most pressing problems.
Learn more about Total Health and how our team of medical experts can help you feel your best.
Whether you're searching for a caring, dedicated OB/GYN; want to feel like your most beautiful self; or are hunting for a solution to your menopause symptoms, Rosalind Jackson, MD and her educated staff are committed to helping every woman who visits our Dayton office live her healthiest, happiest life.
Is this treatment right for me?
Use our Virtual Consultation Tool to tell us more about your concerns. From there, we will provide you with customized recommendations on which treatment may be the best fit to address them!