Procedure At A Glance
Risks & Complications
Low
Medically Qualified
Certified Nurse Practitioner
Learn More About Your Microbiome
80% of the immune system is in the gut. That's why Dr. Roz recommends the "Five R Approach" to gut health.
Remove: Eliminate factors (foods) and other environmental stressors
Replace: Digestive enzymes
Reinnocculate: microflora with prebiotics and probiotics
Repair: The gut lining
Rebalance: Lifestyle to promote healthier living
How it works
As one of the most useful tests in our office, the GI Effects test by Genovia Diagnostics is a comprehensive stool profile. 
This advanced stool test provides clinical information for the management of GI health. It uses cutting-edge technologies and biomarkers to provide valuable insight into digestive function, intestinal inflammation, and shifts in the microbiome. When in doubt, we always treat the gut.
Our GI Test is a test you collect at home and is part of a comprehensive plan for your personalized anti-aging solution. You must be off probiotics for 21 days before submitting a specimen; the results take up to three weeks.
We also offer GI-Specific Food Plans:
Low FODMAP
Specific Carbohydrate Diet
Elimination Diet Plan
Antifungal diet
About Total Health and Wellness
Total Health and Wellness was founded to provide women with real answers to their most pressing problems.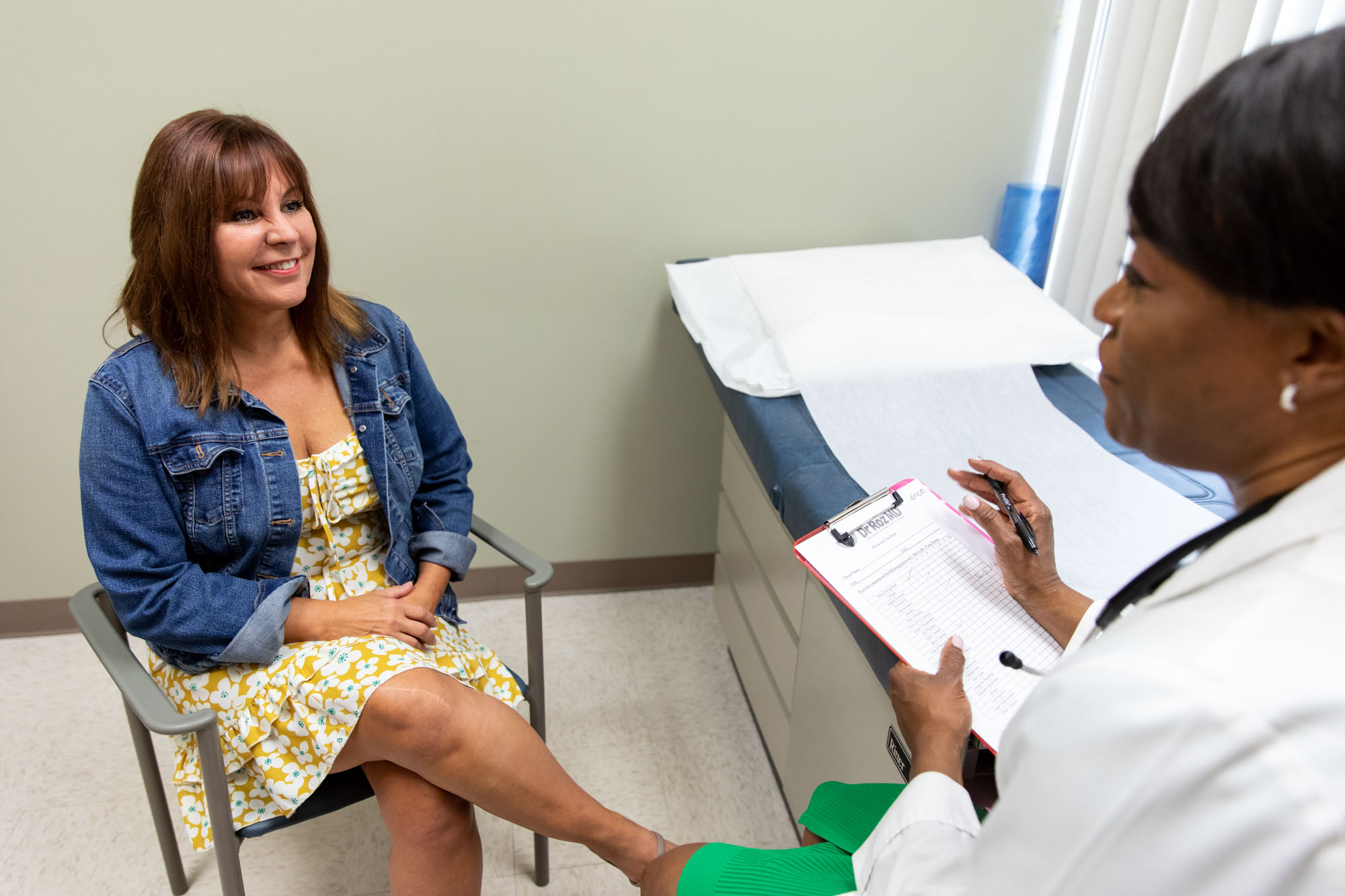 Learn more about Total Health and how our team of medical experts can help you feel your best.
Whether you're searching for a caring, dedicated OB/GYN; want to feel like your most beautiful self; or are hunting for a solution to your menopause symptoms, Rosalind Jackson, MD and her educated staff are committed to helping every woman who visits our Dayton, Ohio office live her healthiest, happiest life.
Is this treatment right for me?
Use our Virtual Consultation Tool to tell us more about your concerns. From there, we will provide you with customized recommendations on which treatment may be the best fit to address them!