Procedure At A Glance
Duration of Results
1-2 years
Treatment Recovery
1 week
Risks & Complications
Low
Medically Qualified
Gynecologist (MD)
Endometrial Ablation Treatment
Learn more about how endometrial ablation can help you.
We are dedicated to helping you during multiple stages of life to feel like your best self. We, as women, know that menstrual cycles will be in our lives for a while and are experienced differently from one woman to the next. For many women, menstrual cycles are very heavy and uncomfortable, but with the help of endometrial ablation, a heavy menstrual cycle will be a thing of the past.
Endometrial Ablation Overview
What Endometrial Ablation Treats
Learn more about endometrial ablation and what it treats.
Heavy menstrual bleeding may cause tiredness and nausea, moodiness, and missing work. Endometrial ablation in Dayton, Ohio from Rosalind Jackson, MD directly treats heavy menstrual bleeding and can drastically reduce these everyday issues.
How it works
Here's a look at how endometrial ablation works.
Endometrial ablation is a onetime, minimally invasive procedure that will either lighten or end your heavy bleeding during your menstrual cycle.
There is no downtime, no premedication to take, and results are almost immediate.
Results
Learn more about the benefits of undergoing an Endometrial Ablation.
The benefits of getting an endometrial ablation include bleeding being reduced within a year, no pretreatment medicine, no hormonal side effects, and no cuts necessary during the procedure.
About Total Health and Wellness
Total Health and Wellness was founded to provide women with real answers to their most pressing problems.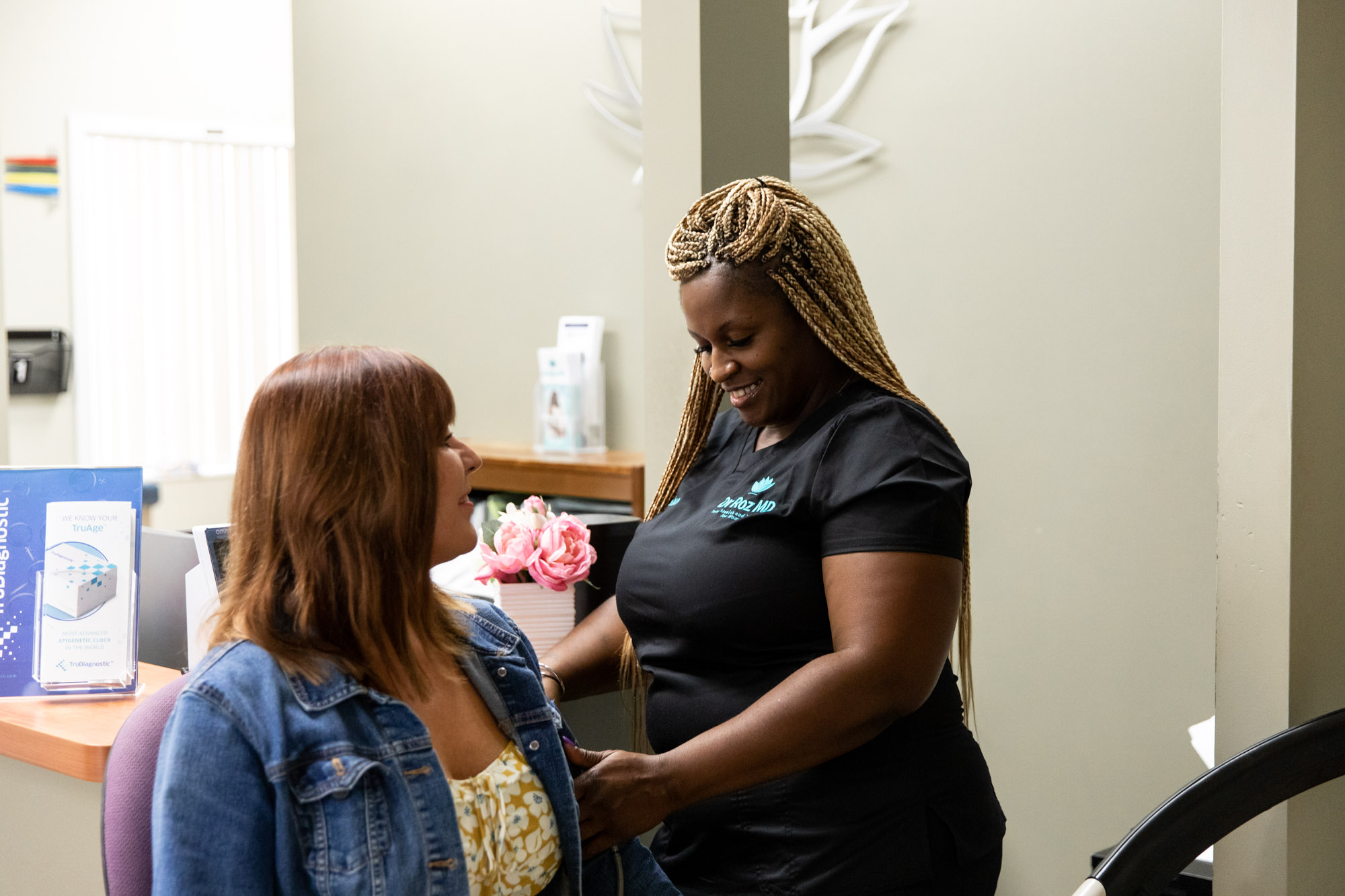 Learn more about Total Health and how our team of medical experts can help you feel your best.
Whether you're searching for a caring, dedicated OB/GYN; want to feel like your most beautiful self; or are hunting for a solution to your menopause symptoms, Rosalind Jackson, MD and her educated staff are committed to helping every woman who visits our Dayton office live her healthiest, happiest life.
Is this treatment right for me?
Use our Virtual Consultation Tool to tell us more about your concerns. From there, we will provide you with customized recommendations on which treatment may be the best fit to address them!