Watch the video to understand how CoolSculpting works
What you need to know about your treatment journey
Procedure At A Glance
Best Results
3-6 treatments
Duration of Results
Permanent
Risks & Complications
Low
Medically Qualified
Certified CoolSculpting Technician
CoolSculpting Treatments
Menopause can make it hard to get rid of excess and unwanted fat. 
Carrying unwanted fat does not make women feel sexy. A non-invasive way to combat this issue is CoolSculpting in Dayton, Ohio. CoolSculpting uses the power of cold to melt away the stubborn fat your body just can't seem to shake, no matter how much you diet and exercise. In fact, it's the world's leading non-invasive fat reduction procedure!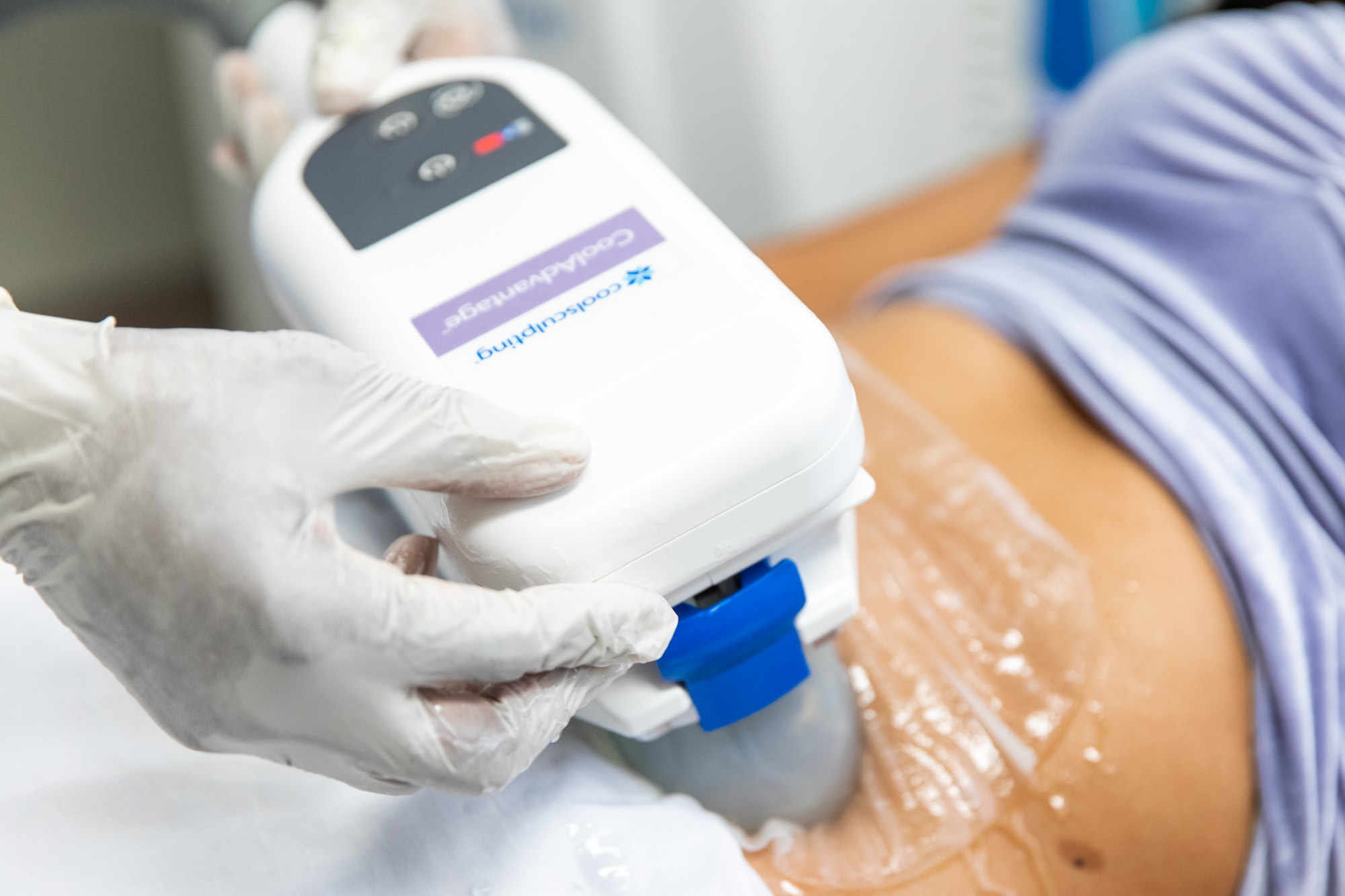 CoolSculpting Overview
What CoolSculpting Treats
Learn more about the problems CoolSculpting addresses.
CoolSculpting targets healthy-but-unwanted fat cells while leaving the surrounding tissue untouched. No matter where your unwanted fat exists on your body, CoolSculpting in Dayton from the expert CoolSculpting technicians at Total Health and Wellness can help you get the tight, athletic appearance you want without countless hours at the gym or crash dieting. This includes areas such as:
Love Handles
Abdomen
Flank
Buttocks
Arms
Chin
& More
How it works
Here's a look at how a CoolSculpting treatment works and how it can help you get the look you want.
CoolSculpting targets the healthy-but-unwanted fat cells in your body. When the coldness is applied via the CoolSculpting device, it targets fat cells while leaving your skin, muscles, and other tissues unaffected. When the cold reaches the targeted fat cells, they absorb the treatment and eventually freeze. Freezing kills the fat cells and allows your body to naturally process the dead cells out of your system.
During your CoolSculpting treatment, Dr. Roz will apply a gel pad and an applicator to the area you want to target.
Then, you can relax as the applicator delivers controlled cooling to the unwanted fat. Our CoolSculpting treatment in Dayton, Ohio was designed with your comfort in mind; in fact, some patients even drift off to sleep.
Results
Learn more about what to expect when you undergo a CoolSculpting treatment.
By getting a CoolSculpting treatment in Dayton, you will see a permanent reduction in the number of fat cells in the treated area and see unwanted pockets of fat disappear. Each session will last 35 minutes for each area of the body you wish to treat. It will take up to 12 weeks for you to see results.
About Total Health and Wellness
Total Health and Wellness was founded to provide women with real answers to their most pressing problems.
Learn more about Total Health and how our team of medical experts can help you feel your best.
Whether you're searching for a caring, dedicated OB/GYN; want to feel like your most beautiful self; or are hunting for a solution to your menopause symptoms, Rosalind Jackson, MD and her educated staff are committed to helping every woman who visits our Dayton office live her healthiest, happiest life.
Is this treatment right for me?
Use our Virtual Consultation Tool to tell us more about your concerns. From there, we will provide you with customized recommendations on which treatment may be the best fit to address them!