Procedure At A Glance
Best Results
Ongoing Treatments
Duration of Results
Varies
Risks & Complications
Low
Medically Qualified
Certified Nurse Practitioner
About Abnormal Uterine Bleeding
1 in 5 women experience heavy periods, also known as Abnormal Uterine Bleeding (AUB). Heavy, painful menstrual bleeding does not have to be a woman's version of "normal" If you answer yes to any of these questions, you may be suffering from Abnormal Uterine Bleeding. 
Do you experience long, (greater than 7 days) or painful periods?  

Do you have unpredictable menstrual cycles?

Do you change your pad, tampon, or both more than once over two hours?

Do your periods cause you to miss out on work or other activities because of embarrassing accidents?

Do you get tired and fatigue during your period?
AUB Treatments
A Novasure Endometrial Ablation performed in the office is a quick procedure to prevent your periods from taking control of your life. An endometrial ablation is a treatment for heavy menstrual flow that does not require the use of hormones. This procedure will eliminate or reduce heavy bleeding and is recommended perimenopausal woman who has completed her family.
There are many gynecologic reasons for heavy bleeding, and when considering an endometrial ablation, we take into consideration other issues that can be causing a woman's heavy bleeding. We make sure that an endometrial ablation is right for you. 
Part of our Life Balance protocols includes helping you to zone out on the stress of a heavy period so you can uncover and rediscover a whole new you.
About Total Health and Wellness
Total Health and Wellness was founded to provide women with real answers to their most pressing problems.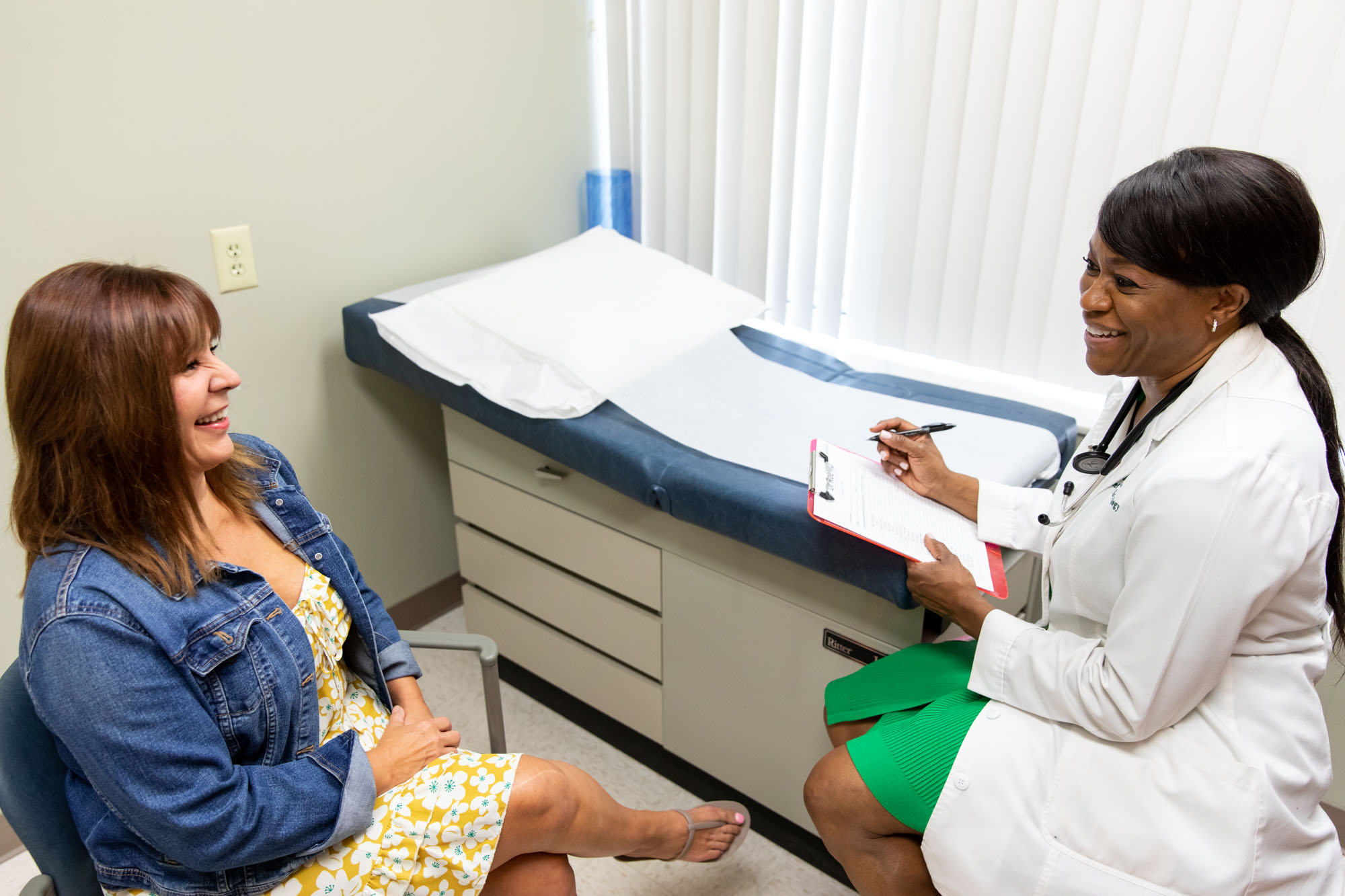 Learn more about Total Health and how our team of medical experts can help you feel your best.
Whether you're searching for a caring, dedicated OB/GYN; want to feel like your most beautiful self; or are hunting for a solution to your menopause symptoms, Rosalind Jackson, MD and her educated staff are committed to helping every woman who visits our Dayton office live her healthiest, happiest life.
Is this treatment right for me?
Use our Virtual Consultation Tool to tell us more about your concerns. From there, we will provide you with customized recommendations on which treatment may be the best fit to address them!