The Morpheus laser is currently the most popular topic in the aesthetics industry! It is the newest, minimally invasive laser procedure and combines the use of radio-frequency energy and micro-needling to produce amazing outcomes. A tool called Morpheus8 is used to aid in the skin-tightening process in the treated area.
What Does Morpheus Laser Treat?
The Morpheus laser is a micro-needling technique that can treat a number of ailments while also enhancing the appearance of your skin. Here are a few advantages of receiving Morpheus laser treatment.
–        Reduction of fine lines and wrinkles. Tightening sagging or loose skin
–        Reduction of under-eye sagging
–        Improvement of overall skin texture. Aids in healing from sun damage and reduction of stretch marks
–        Decreases skin discoloration and acne scars
These are only a few of the many advantages of using the Morpheus laser. In addition to all of these benefits, the Morpheus laser therapy is renowned for giving you skin that is healthy and radiant!
How Does the Morpheus Treatment Work?
RF Microneedling is FDA-approved and provides our clients with not only skin rejuvenation benefits but skin tightening, too! Morpheus8 is sure to leave you with a refreshed, glowing look that will truly show off a more confident you. It addresses deeper skin issues at the root. As an advanced fractional microneedling device, Morpheus8 uses radiofrequency to improve superficial skin quality. Combining microneedling (an already effective technique) with this radiofrequency tightens the skin on a deeper level and remodels the fat/adipose simultaneously.
Microneedling involves making strategic micro-punctures on the skin's surface to trigger the body's innate skin cell regeneration and collagen production capabilities. As your body produces new collagen fibers, your skin looks smoother, firmer, and more youthful. Radiofrequency energy, meanwhile, facilitates fat dissolution and skin contracture on a deeper level. Instead of just improving skin tightness, RF microneedling also reduces unwanted fat cells from targeted areas. This helps you look youthful and chiseled.
What Are Some Post-Treatment Care Tips?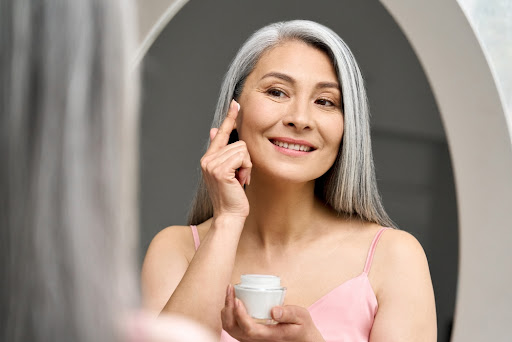 It is normal to anticipate some swelling and redness in the treated area immediately following the procedure. Skin that is flaky or peeling is also typical for 3 to 5 days after therapy. It is recommended that you keep your skin hydrated and clean as often as possible. Use fresh bedding and towels and frequently wash your hands to prevent illnesses. Avoid being in the sun directly and wear sunscreen.
Everyone loves a healthy and youthful look. Allow us to help you achieve it with our advanced Morpheus laser procedure. Check out our site for more details. Click here